ASAE 401(
k

) Retirement Program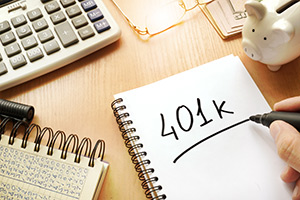 The ASAE 401(k) Retirement Program – asae401k.org – is an innovative retirement plan choice created by associations for associations. This program was designed to deliver a retirement plan that helps organizations address two pressing talent management challenges:
Financial retirement readiness among current staff
Recruiting and retaining high quality, skilled employees in an increasingly competitive workforce.
"The ASAE Retirement Trust fills an essential business need for organizations — the need for a high quality, competitive retirement plan. This need can be especially hard to fill for small organizations. We're excited because the ASAE Retirement Trust represents something innovative and new. It's been created by association professionals for association professionals, and it delivers real value to plan sponsors and participants."

– William A. Good, CAE, former CEO of National Roofing Contractors Association
Learn more about the features and benefits of the ASAE 401(k) Retirement Program.
Visit asae401k.org today!