Association CareerHQ
Association CareerHQ is ASAE's center for career and talent management resources, including the most comprehensive association job board in the world.
ASAE members receive special pricing for posting jobs. Employers have complimentary access to the resume database with their job posting.
You can also access the recruitment support you need; learn more about our robust line-up of recruitment services today!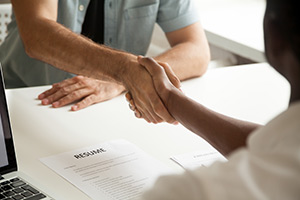 FOR JOB SEEKERS
For job seekers, Association CareerHQ has the job listings and additional resources to propel your career forward. This all-inclusive online career center provides salary information, tips on career advancement, resume critiquing, and more, and there is no charge to submit a resume or search for jobs on the site.
Learn More
FOR EMPLOYERS
Association CareerHQ provides you with the tools to find your star candidates without a costly search process. You can post jobs quickly and efficiently, search the extensive resume database, track job stats and applications online, and set up alerts when resumes match your job's qualifications.
Learn More