ASAE-ENDORSED CAREER CENTER AND JOB BOARD SOLUTION
Empower your members to grow their careers while increasing your association's non-dues revenue with Boxwood Career Solutions. Partnering with Boxwood Career Solutions means you can:
Arm your members with the tools they need to increase their value to employers and grow their careers.
Benefit from working with a team whose sole focus is to ensure associations thrive by increasing member engagement and satisfaction and attracting new members.
Boost your bottom line. Since entering the job board market, Boxwood Career Solutions has generated over $650 million in non-dues revenue for associations by leveraging their expert sales and marketing professionals.
The Boxwood Difference – All Career Centers are NOT Created Equal
The Boxwood Career Solutions team delivers for associations like no other:
Their career center platform is built to help existing members grow their careers, attract new members, and allow your association to deliver essential career management tools including mentoring, assessments, career fairs, resume critiques, and more!
They give you unique options for generating non-dues revenue through channels such as programmatic advertising, in addition to job posting sales.
Their platform offers you unparalleled data insights and analytics. Take advantage of peer comparisons through Dynamic Benchmarking, as well as an easy-to-use interface, comprehensive data security and privacy protections, seamless third-party software application integrations via Naylor Marketplace, and more.
Behind the scenes, client associations have a dedicated account management team working to ensure they reach their goals. Plus, you have the peace of mind that the technical team is updating and upgrading the system on a monthly basis.
When you use this ASAE-Endorsed Solution, you'll receive these additional benefits:
A waived $2,500 setup fee on a customary career center deployment, excluding customizations.
A free first three months with a standard template and setup.
Free access to all add-on modules and third-party integrations available in Naylor Marketplace for the first year.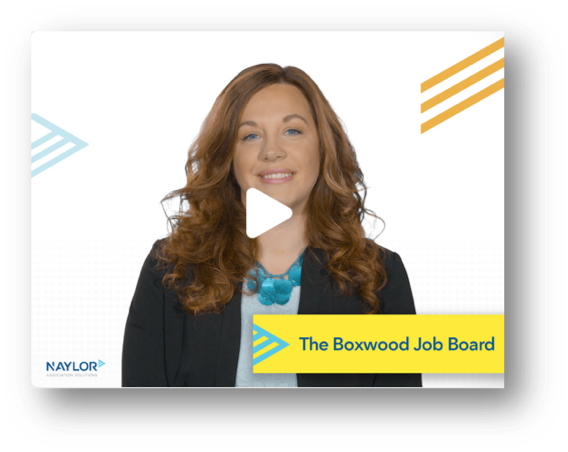 Request A Demo
For more information about Boxwood Career Solutions, including eBooks, free webinars, case studies, brochures, and more, click here.