ASAE-ENDORSED CAREER CENTER AND JOB BOARD SOLUTION
Naylor is devoted to building stronger associations. Our devotion is driven by a belief that what associations do matters to the millions of members and thousands of industries and markets they serve. More than just words on paper or a tag line, our purpose embodies who we are.
Naylor Career Solutions has generated nearly $1 billion in non-dues revenue for associations by leveraging their expert sales and marketing professionals. When you marry our commitment to the association community with our 50+ years of experience delivering products and services exclusively to associations, you get a powerful resource to propel your organization forward. When associations chose to work with Naylor Career Solutions, they are launching new, or improving the success of their career center—but also gaining access to a team of experts in member engagement, content delivery and revenue generation.
Let's look at it in action:
We leverage our industry benchmarking platform to help associations understand how their performance compares to other comparable organizations.
We leverage our event management expertise to deliver high performing onsite and virtual career fairs.
We leverage our state-of-the-art data analytics platform to provide clients with insights and trends to optimize their job boards.
We leverage our digital publication and advertising expertise to drive SEO performance of our career centers.
We leverage our sales expertise, sales engagement platform and AI-driven predictive tools to deliver sales results like no other.
With Naylor, you not only get our industry-leading – and ASAE-endorsed - career center, you get the power of a company that brings all of its resources to bear on the success of your association. It's just what we do and who we are – devoted to building stronger associations.
When you use this ASAE-Endorsed Solution, you'll receive these additional benefits:
A waived $2,500 setup fee on a customary career center deployment, excluding customizations.
A free first three months with a standard template and setup.
Waived fee for first virtual career fair.
Free access to all add-on modules and third-party integrations available in Naylor Marketplace for the first year.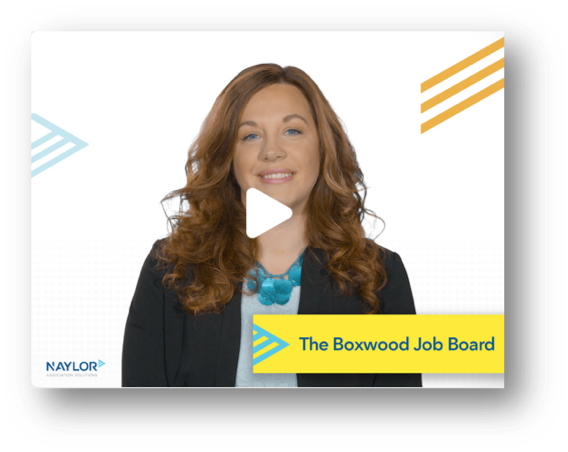 Request A Demo
For more information about Naylor Career Solutions, including eBooks, free webinars, case studies, brochures, and more, click here.