ASAE-Endorsed Energy Procurement & Management Solution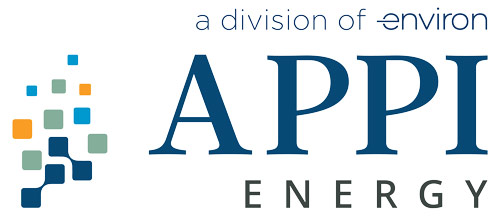 You need partners you can trust. Partners who can deliver real solutions that expand and enhance the value of membership in your organization.
Enter APPI Energy. As holistic energy managers, we work as an extension of your team to provide your members with energy solutions that are designed to reduce their energy costs, energy demand, and improve their energy efficiency and sustainability.
Why work with us? Consider this:
You can be confident we understand the business you're in. We're a veteran association affinity program provider. Celebrating 25 years of business, our firm was formed with a focus on serving association members. We've built a business model that works, and we know what it takes to form fruitful, lasting partnerships.
You will be in good company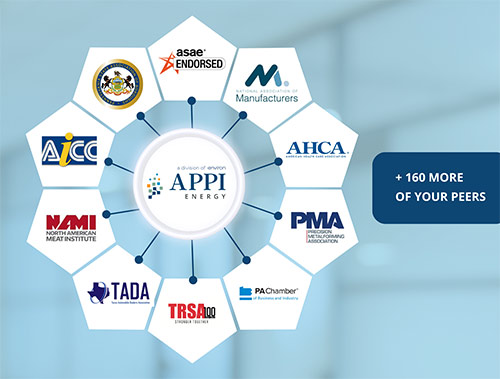 We work with your peers. With 160+ affinity endorsements and counting, we have a long list of national and state trade associations that choose APPI Energy year after year as their preferred and exclusive energy partner. And we've been a proud to provide the ASAE-Endorsed Energy Procurement and Management Solution since 1998.
Your members gain the depth of expertise and know how they expect and deserve. We're experts in the energy industry. As one of the oldest and largest energy consulting firms in North America, we mange billions of dollars of energy spend using a proven, data-driven approach across a diverse portfolio of clients.
If you want to deliver a unique benefit to your members that helps them save money and increase sustainability, generate non-dues revenue, and gain access to valuable content you can deliver to your members, including articles, market updates, infographics, video, and more, it's worth your time to
check us out.
Contact us today for a free, no obligation consultation.
For a complimentary consultation, fill out the contact form below or contact Margo Madden at 800.520.6685 or mmadden@appienergy.com.

Provide value and generate nondues revenue by sponsoring this program for your members.