ASAE-Endorsed Energy Procurement & Management Solution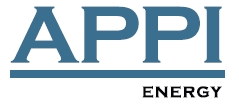 Increase efficiencies, lower operating costs, and meet "green" mandates through APPI's energy procurement and management services. As independent consultants, APPI experts navigate the maze of energy services to identify, negotiate, and manage favorable rates on electricity and natural gas. Other services include facility audits, demand response programs, and green energy strategies. Your association also can earn nondues revenue by sponsoring the program for your members. There are no up-front fees or obligations by your members.

Provide value and generate nondues revenue by sponsoring this program for your members.
For a complimentary consultation, fill out the contact form below or contact Margo Madden at 800.520.6685 or mmadden@appienergy.com.