GrAystone Consulting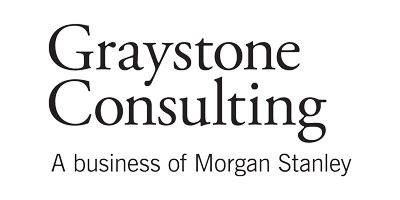 The J.K. Meek Group at Graystone Consulting
Why Choose Graystone Consulting?
An independent business unit of Morgan Stanley, Graystone Consulting has more than 40 years of experience advising institutional clients as a fiduciary.  Our boutique business structure, depth of experience and vast resources have helped us grow into one of the most respected investment consulting firms in the U.S.
Graystone Consulting offers the unique combination of an institutional consulting boutique with the global resources of one of the world's preeminent financial organizations. Graystone Consulting has approximately $380+ billion1 of institutional advisory assets. The foundation of Graystone Consulting's boutique structure is highly experienced local teams offering customized solutions and personalized service to institutional clients including non-profit associations, endowments and foundations.
Guiding You Through Complexity
Focused on your success, your Graystone Consultant will take a highly thoughtful and disciplined approach to help you manage complexity, pursue optimal investment returns and align your mission with your investment decisions. Each solution is designed to be as unique as your organization.
An Independent and Objective Fiduciary Partner
We believe in challenging conventional solutions, utilizing an unbiased and open architecture platform centered on your specific circumstances. As fiduciaries, your consultants act in your best interest and are committed to providing you customized strategies aligned with your unique investment objectives.
Connecting You to Morgan Stanley's Resources
Your Graystone Consultant and their teams have access to global services and vast resources within Morgan Stanley — including more than 50 analysts dedicated to investment manager research, pre-negotiated investment manager fees, a team of alternative investment professionals covering a large number of alternative investment funds, philanthropy and impact investing professionals, capital markets insights and institutional-focused thought leadership. 
You will always have the experience needed to address the challenges you face to support your mission and help meet the demands of today's ever-changing world.
For more information about The J.K. Meek Group at Graystone Consulting please view the resources below.
- The J.K. Meek Group at Graystone Consulting

OverviewThought Leadership Resource
Non-Profit Board's Guide to Building an Effective Investment Committee
Graystone Consulting Overview
Graystone Consulting Capital Market Assumptions
About Graystone Consulting
A Different Kind of Institutional Consulting Experience
Graystone Consulting is focused solely on your results; providing a sophisticated framework and disciplined approach to help guide investment decisions while supporting your goals and risk parameters.  Graystone Consulting consists of more than 50 offices nationwide, providing the personalized service you would expect from a small investment boutique while backed by the global resources of Morgan Stanley.  Backed by Morgan Stanley's vast network, you will have access to specialists including more than 45 analysts dedicated to investment manager analysis, along with Philanthropy and Impact Investing professionals.  We believe in challenging conventional solutions, delivering unbiased strategies using an open architecture platform centered on your specific circumstances. When acting as fiduciaries, we act in your best interest, and are focused on customized, unaffiliated and transparent solutions.
To learn more:  https://graystone.morganstanley.com/the-j-k-meek-group-at-graystone-consulting
Morgan Stanley Smith Barney LLC ("Morgan Stanley"), its affiliates and Morgan Stanley Financial Advisors and Private Wealth Advisors do not provide tax or legal advice.  Clients should consult their tax advisor for matters involving taxation and tax planning and their attorney for matters involving trust and estate planning, charitable giving, philanthropic planning and other legal matters. 
1 As of December 31, 2020
© 2021 MORGAN STANLEY SMITH BARNEY LLC. MEMBER SIPC.  CRC# 3418732 1/21