ASAE-Endorsed Digital Marketing Solution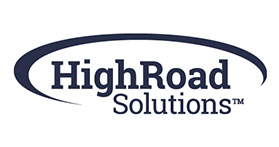 HighRoad Solutions is the only digital agency specialized in offering marketing technology solutions to the association industry. We are the only value-added reseller of the most popular marketing automation and email marketing platforms and are the only agency that can integrate them with your association management system. We also develop software to meet the unique needs of the association market including our award-winning Intelligent Contextual Email (ICE) TM product which powers ASAE's Associations Now Plus newsletter and provides a hyper-personalized user experience for every member.
In addition to implementing and integrating software, we are a full service digital agency that offers professional services for:
Digital transformation services
Persona development, buyer's journey and content mapping
Graphic and web design
Digital advertising and integrated marketing campaigns
Full service email marketing with integrated social sharing and mobile capabilities
Creation of automated messaging & campaigns for renewals, event registration, ecommerce, win back & engagement strategies
Deliverability & responsive design template creation
Strategic marketing consulting
Lead generation for membership, products and event marketing
If you like the topic of digital and its implications on associations, please consider visiting HighRoad U which is our thought leadership initiative to provide education on digital marketing topics for association professionals. HighRoad Solutions is an accredited provider of CAE credits for the following programs:
For a complimentary consultation, fill out the contact form below or contact Sami Scarpitti at 440.668.7078 or sami@highroadsolution.com.