ASAE-ENDORSED Virtual Board Meeting Management Solution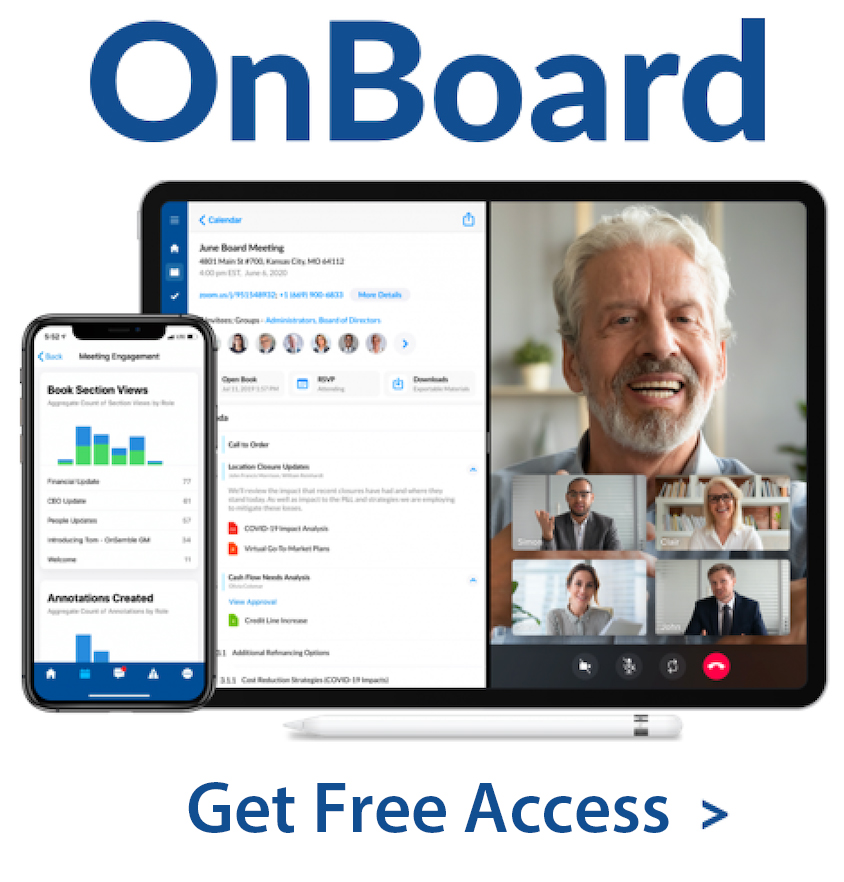 To help navigate the COVID-19 crisis, ASAE announces free access to OnBoard through August 31, 2020.
We know these are challenging times that require new thinking and new tools. That is why we are working with Passageways, the company that powers OnBoard, to give associations in need of a virtual board meeting solution free access to the platform.
Free Access Offer Details
New customers will have unrestricted access to platform through the end of August 2020. And to help bridge communication through crisis, OnBoard access comes with a free Zoom Pro license and integration to help meet face-to-face, even when you're apart. No questions, no credit card, or commitment.
Now more than ever good governance is essential
Tap into the power of the platform that ASAE trusts for its own governance and board meeting needs. A comprehensive meeting management platform that helps associations drive engagement and provide value to their membership. A powerful platform that gives you the full range of features and capabilities like voting, approvals, secure messaging, eSignatures and more. 

Trusted by Leading Associations Everywhere

How does OnBoard help leaders govern confidently from anywhere, from any device? 
Build meetings in minutes: With the fastest agenda-based board book builder, compatible with all file types, you can build your meetings in minutes and stay assured everyone has access to the latest materials. The web conferencing links, and native zoom integration means all the information you need is just a tap away. 

Centralize All Business Materials & Resources: An unlimited repository with granular permission management allows everyone to access vital information from anywhere, at any time.
Ensure Timely & Accurate Communication: Ensure Timely & Accurate Communication: Keep everyone up to date and aligned. Streamline communication and increase engagement by leveraging the centralized dashboards with announcements and built-in secure messaging.
Leverage Advanced Preparation Tools: From shared annotations and notes to meeting analytics, OnBoard is designed to empower you to collaborate and make context rich decisions.
Adopting Decision Making Tools to Reach Consensus: Reaching consensus and quickly capturing the views of your directors and leadership is made easy with votes, approvals, surveys and eSignatures.
OnBoard Security for Every Virtual Meeting: OnBoard was purpose-built from day-one for distributed leadership decision making. Built with Microsoft Azure, OnBoard delivers the gold-standard in virtual meeting security.
Finally – OnBoard delivers simplicity, convenience, and security. These are the keys to driving better governance. This top-rated board and leadership meeting management platform empowers your leaders to make agile, smart decisions. Learn how.
---
The People Have Spoken & Voted.
OnBoard, The #1 Board Management Software – Everywhere.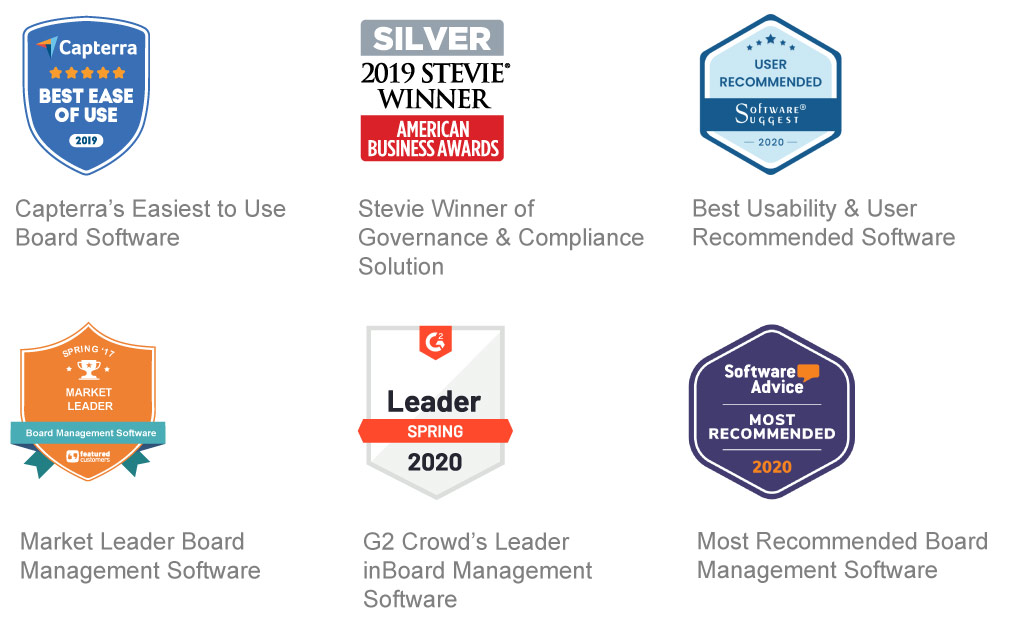 When real people are given the opportunity to evaluate OnBoard, they enthusiastically rate it the best board meeting software in every category.
---
For a complimentary consultation, fill out the contact form below or contact 765-535-1882 or more@passageways.com.